Industries
Education
University of Michigan Law School, J.D. 1979
Williams College, B.A. 1975
Bar Admissions
After more than 40 years in practice, Amanda Van Dusen continues to distinguish herself as one of the most successful and influential public finance attorneys in the State of Michigan. Amanda has been recognized for her public finance work by Best Lawyers in America every year since 2003 and she was named Detroit Public Finance Lawyer of the Year in both 2015 and 2017 and Education Lawyer of the Year in 2012 and 2021.
Amanda's practice includes a wide array of public law clients including the City of Detroit, school districts (K-12 and higher), airports, counties and solid waste management authorities as bond counsel in financing transactions and special counsel for local governments in connection with intergovernmental agreements, elections, campaign finance compliance, state and federal tax issues, and general finance (budgets, revenue sources and cash flow). The range of Amanda's clients and her extensive volunteer involvement in public policy, education, the arts and community development help Amanda develop creative solutions which balance risks and opportunities and fit her clients' needs and objectives. That wide-ranging exposure has also taught her how to break down complex issues into understandable terms for diverse stakeholders. Amanda has put these skills to use for the City of Detroit as the City's lead public finance lawyer during and after the City's bankruptcy, for the Detroit Public Schools in their efforts to create innovative solutions for struggling schools and students and in the everyday challenges facing local governments in fast-changing times. Service to her clients also requires frequent contact with state officials, who are often central to a successful initiative.
Amanda has also held numerous leadership positions with the firm and, as a member of a number of nonprofits and their boards, is actively engaged in the arts, public policy and philanthropic efforts across Michigan.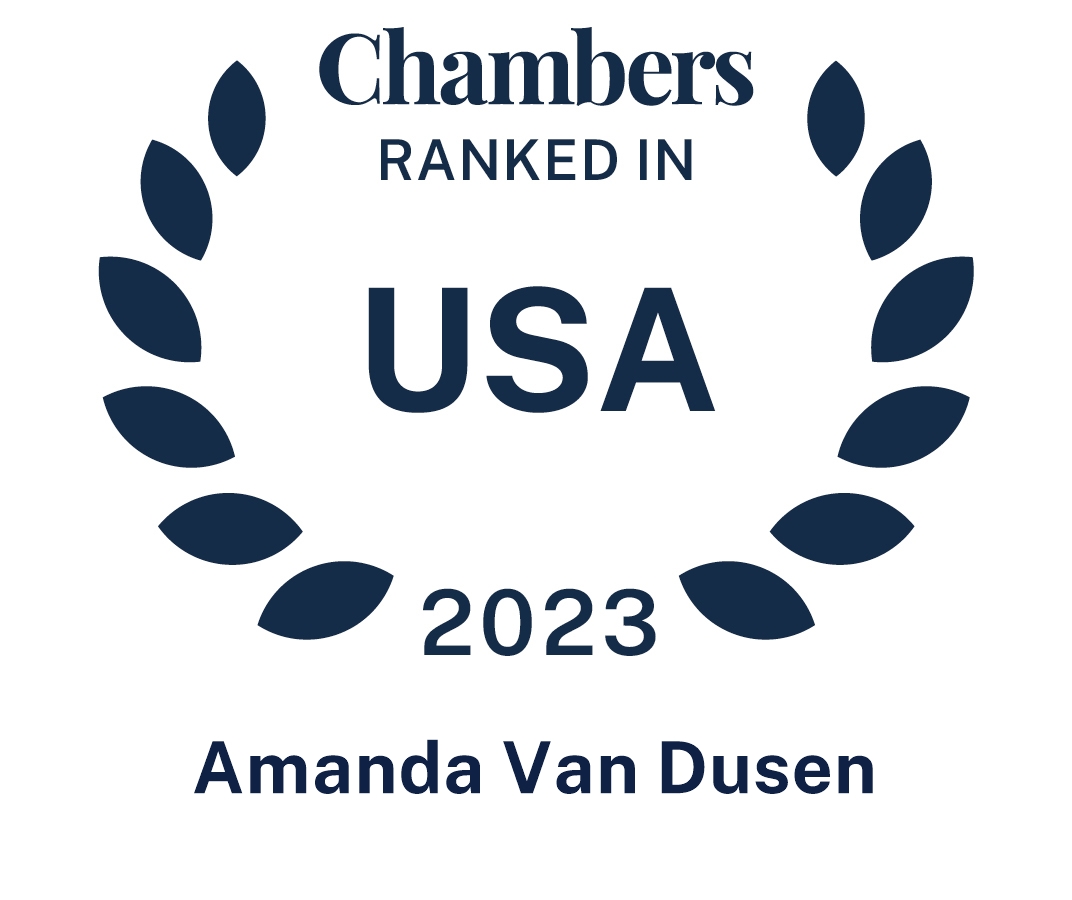 Representative Matters
Amanda's practice ranges from large, complex matters for large clients to smaller transactions for infrequent borrowers. Most recently she and her team assisted the Detroit Public Schools in the transition, under a new state law, of its operations to the new Detroit Public Schools Community District which left most of its liabilities with the old district. Part of that work involved restructuring and refunding some of the old district's debt to avoid a default on the refunded obligations.
Miller Canfield served as local counsel to the City of Detroit in connection with its Chapter 9 bankruptcy case filed in July 2013 and its ongoing restructuring efforts. Since the City confirmed its Plan of Adjustment in December 2014, Miller Canfield has continued to represent the City in connection with many aspects of its Plan implementation, appeals of Plan confirmation, set up of the Great Lakes Water Authority, and a variety of financings.
Honors
2021 Crain's Detroit Business Notable Women in Law
Chambers USA: America's Leading Lawyers for Business, Banking & Finance, 2017-present
Best Lawyers in America, Banking and Finance Law, Education Law, Government Relations Practice, Municipal Law, and Public Finance Law, 2003-present; 2012 & 2021 Detroit Education Lawyer of the Year; 2015 & 2017 Detroit Public Finance Lawyer of the Year
Michigan Lawyers Weekly, inaugural Hall of Fame class, 2019; Women in the Law, 2015; Leaders in the Law, 2010
DBusiness Magazine, Top Lawyers, Banking and Public Finance Law, 2011-present
Inforum Woman of Influence, 2008
Michigan Super Lawyers, Top 50 Women Michigan 2007; Bonds/Government Finance, 2006-present
Crain's Detroit Business, One of the Detroit area's "100 Most Influential Women," 2002; Who's Who in Detroit Business - Law, 2005
Corp! Magazine One of Michigan's Top Businesswomen, 2004
Professional Activities
American College of Bond Counsel, Fellow
American Bar Association
American Bar Foundation, Fellow
State Bar of Michigan, Past Member, Committee on Professional and Judicial Ethics, Chairperson, 1986-88
Detroit Metropolitan Bar Association
Michigan Women in Finance, Co-Founder; Past President; Board of Directors, 2003-2006
Women Lawyers' Association
Civic, Cultural & Social Activities
W. E. Upjohn Institute for Employment Research, Board of Trustees, 2003-present
Hudson-Webber Foundation, Board of Trustees, 2001-present
Huron County Community Foundation, Donor Advised Fund Committee, 2018-present; Chair, 2020-present
Wayne State University Van Dusen Leadership Forum, Advisory Board, 1993-present
Williams College, Member, 45th and 50th Reunion Committees
Detroit Institute of Arts, Director Emerita, 2013-present; Board Secretary, 2009-2012; Executive Committee, 1997-2012; Board of Directors, 1994-2012; Finance Committee, 1997-2013; Junior Council Advisory Board Member and Past Board Member
Detroit Revitalization Fellows Program, Advisory Board, 2011-present
Citizens Research Council of Michigan, Board of Directors, 1993-2011; Board Chair, 1999-2002; Trustee, 1998-present
Michigan Council for Arts and Cultural Affairs, Member, 2005-2013
Legislative Commission on Statutory Mandates, Co-chair, 2008-2009
Council of Michigan Foundations, Board Secretary, 2008; Board of Trustees, 2001-2009
Michigan Women's Foundation, Past Trustee, 1998-2001; Grantmaking Committee, 1995-98
Ferndale Board of Education, Member, 1993-94; Finance Committee, 1989-2014; Bond Issue Planning Committee, 1995
Detroit Regional Chamber, Participant, Leadership Detroit V
City of Detroit, Mayor's Committee, 21st Century, 1993
Gleaners Community Food Bank of Greater Detroit, Past Board Member, 1985-91
Speeches
Frequent presenter on school finance topics and governmental finance and powers, including security interests and fiscal stress.
Panelist, "Municipal Bankruptcy Fallout: Statutory Liens & Rethinking Appropriation Risk," National Federation of Municipal Analysts Annual Conference, May 2016
Panelist, "Exploring Solutions to the Pension Dilemma," Women in Public Finance Annual Conference, October 2015
Speaker, "When Worlds Collide-Municipal Finance & Bankruptcy: Has the Dust Settled?," MAMA & PCLS Summer Education Conference, June 2015
Panelist, "Government Obligations," National Association of Bond Lawyers Bond Attorneys Workshop, 2006, 2007