People
City of Detroit Chapter 9 Bankruptcy Restructuring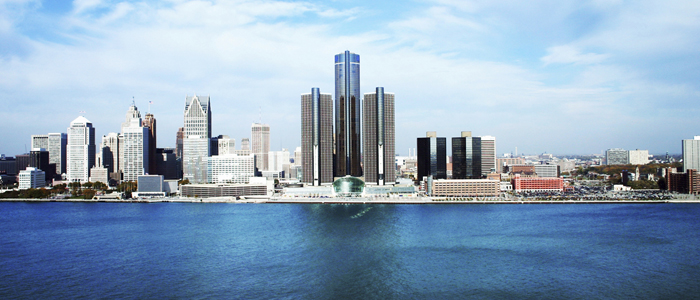 Miller Canfield served as local counsel to the City of Detroit in connection with its Chapter 9 bankruptcy case filed in July 2013 and its ongoing restructuring efforts. In connection with this representation, Miller Canfield is (a) handling post-petition financing matters, (b) litigating and negotiating requests for relief from the automatic stay matter, and (c) assisting with the restructuring of various City departments. The City of Detroit has estimated that its total outstanding obligations as of the commencement of its bankruptcy case totaled approximately $18.5 billion.
The bankruptcy concluded with four transactions totaling $1.28 billion to fund revitalization efforts and creditor settlements. All four transactions include structures never before adapted to the municipal market. The City created these first-of-their-kind bond issues to execute its Chapter 9 plan of adjustment approved by U.S. Bankruptcy Judge Steven Rhodes on November 7, 2014.
The financings include:
• $275,000,000 Financial Recovery Income Tax Revenue and Refunding Bonds, Series 2014A/B (the "Exit Financing Bonds"), to refinance City debt, pay for quality of life projects, and pay for certain other settlement obligations;
• $631,964,145 Financial Recovery Bonds, Series 2014B(1) and B(2) , to fund settlements with FGIC, Syncora, general unsecured creditors, holders and insurers of the City's limited tax general obligation bonds and fund the City's General Retirement System VEBA and the Police and Fire Retirement System VEBA;
• $88,430,021 Financial Recovery Bonds, Series 2014C, to satisfy a portion of claims settled respecting the City's pension obligation certificates; and
• $287,560,790 Unlimited Tax General Obligation Restructured Local Project Bonds, Fourth Lien, delivered to the Michigan Finance Authority to pay for settlements with holders and insurers of the City's unlimited tax general obligation debt.
The Miller Canfield team is led by Public Law principal Amanda Van Dusen (Detroit); Bankruptcy and Restructuring principals Jon Green and Stephen LaPlante (Detroit); Litigation senior counsel Saul Green (Detroit); and Employment and Labor/Employee Benefits principals John Willems (Detroit) and Ken Sachs (Troy).