DOL's 'Persuader' Rule Blocked By Texas Judge
June 27, 2016
A Department of Labor rule requiring employers to disclose when they hire lawyers and consultants during union organization campaigns has been at least temporarily put on hold.

On June 27, 2016, a federal district court judge in Texas issued a nationwide injunction preventing the Department of Labor (DOL) from enforcing its "persuader" rule, which requires that employers and legal consultants report pay arrangements regarding any attempts to persuade employees, either directly or indirectly, about their right to union representation or to bargain collectively.
Under the rule, many activities that previously fell under an "advice" exception, such as training supervisors to conduct group meetings and drafting personnel policies, would be reportable. A few days earlier, on June 22, 2016, a federal district court judge in Minnesota declined to block the rule in a similar case.
The persuader rule was to be applicable to all arrangements, agreements and payments made on or after July 1, 2016. Additionally, the DOL had recently announced that it would not apply the reporting requirements to any contractual arrangement memorialized and signed prior to July 1, 2016. Therefore, because of the ongoing uncertainty of the litigation, employers should consider memorializing existing relationships prior to July 1, 2016.
If you have questions regarding the persuader rule, please contact your Miller Canfield attorney.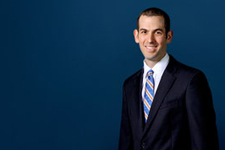 Brian Schwartz
+1.313.496.7551
schwartzb@millercanfield.com