Key Takeaways: NHTSA's Voluntary Guidance for Automated Driving Systems
September 13, 2017
The U.S. Department of Transportation ("DOT") released its revised federal policy for automated vehicles, entitled "Automated Driving Systems 2.0: A Vision for Safety" (the "Voluntary Guidance") on September 12, 2017, and at the same time announced it is working on a 3.0 version to be released next year. Some key takeaways from the Voluntary Guidance:
• New Acronym: "ADS". Last year's Federal Automated Vehicles Policy document referred to automated vehicles and systems as "HAVs." The Voluntary Guidance now refers to them as "Automated Driving Systems," or "ADSs."

• Voluntary. The Voluntary Guidance emphasizes that it is voluntary and that it imposes no reporting, data keeping or other requirements on industry or on state and local governments: "This Guidance is entirely voluntary, with no compliance requirement or enforcement mechanism." Rather, the sole purpose of the Voluntary Guidance is to "support the industry as it develops best practices in the design, development, testing, and deployment of automated vehicle technologies."

• 12 Areas of Safety Concern. The Voluntary Guidance calls on the industry to focus on 12 areas related to safety, which basically encapsulate the 15 areas contained in last year's Policy and continues the themes developed in that previous policy guidance.

• Human Machine Interface ("HMI"). One of the 12 safety areas of attention relates to shared control between ADSs and human drivers in SAE Level 2, 3 and 4 vehicles. The Voluntary Guidance advises that, at minimum, an ADS should warn the human driver when the ADS is:
- "Unavailable" for use;
- Experiencing a malfunction; and/or
- Requesting control transition from the ADS to the operator.
As more vehicles requiring shared control emerge, the "sufficiency of warnings" given to the human driver will likely become a hot topic in product liability litigation. This is the one safety area that may have an almost immediate impact on product liability litigation involving ADSs.
During the last eight months, Miller Canfield has engaged in research on the impact ADS vehicle crashes will have on existing design defect tests, which includes a projection on the future of product liability litigation involving ADSs. Miller Canfield will be publishing a white paper and a presenting its findings at the University of Michigan's MCity Fall Meeting in November.
• Role of State Governments. Section 2 of the Voluntary Guidance delineates the role of the federal and state governments, similar to last year's Policy: NHTSA remains responsible for regulating the safety design and performance aspects of motor vehicles and motor vehicle equipment, while states continue to be responsible for regulating the human driver and vehicle operations.
• Comparison to Last Year's Policy. While much of the Voluntary Guidance continues the themes and approaches announced in last year's Policy, there are a few key differences. First, this Voluntary Guidance makes it clear that there will be no pre-market approval process as potentially suggested in last year's Policy, but that the industry will still follow the self-certification process. Second, the Voluntary Guidance also confirms that NHTSA and DOT will not be mandating new reporting requirements, leaving intact the system that had previously existed.
• Squaring the Voluntary Guidance with H.R. 3388. On September 6, 2017, the U.S. House of Representatives approved the "Safely Ensuring Lives Future Deployment and Research In Vehicle Evolution Act" (or the "Self Drive Act"). The bill instructs NHTSA to adopt comprehensive Federal Motor Vehicle Safety Standards (FMVSS) for automated vehicles, and authorizes NHTSA to grant exemptions from FMVSS for up to 25,000 vehicles for an entity in the first year and up to 100,000 in the third and fourth years. However, in contrast with the Voluntary Guidance, the bill would require manufacturers to develop cybersecurity plans for detecting and responding to cyberattacks on vehicles while also coming up with ways of protecting personal data of owners. The bill also requires US DOT to develop safety assessment criteria to be submitted by companies developing self-driving vehicles. Since the U.S. Senate has yet to consider the bill and has been developing its own legislation, these issues may yet be harmonized with the Voluntary Guidance.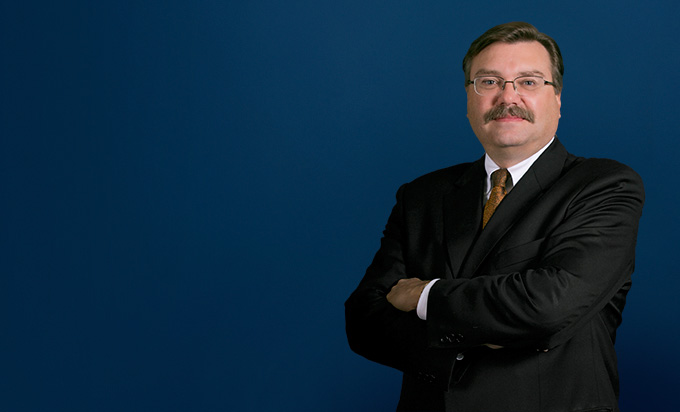 Richard Walawender
+1.313.496.7628
walawender@millercanfield.com