Supreme Court Turns FDCA Preclusion Argument to Pulp in Lanham Act Juice Case
June 16, 2014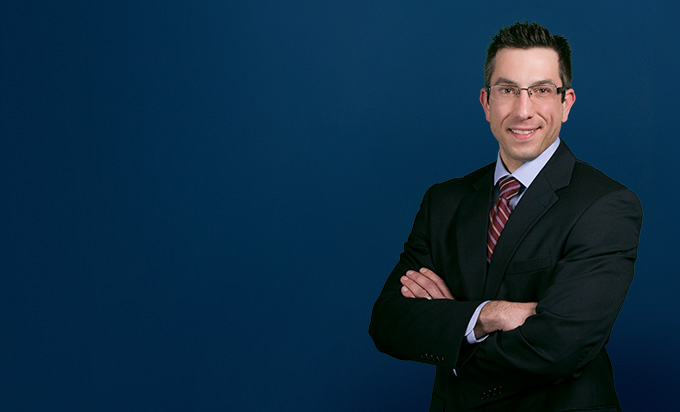 Demonstrating compliance with Food and Drug Administration (FDA) labeling rules wasn't enough for Coca-Cola to ward off a Lanham Act false-advertising claim by POM Wonderful, LLC, the U.S. Supreme Court unanimously ruled in POM Wonderful LLC v. The Coca-Cola Company, released June 12.
The decision may have important implications on not only on federal Lanham Act claims, but also on false-labeling consumer class actions. Food manufacturers should think twice about relying solely on compliance with FDA regulations as a defense in these cases.
In POM Wonderful, Coke's Minute Maid Division made a blended juice that, while prominently displaying the words "pomegranate blueberry," allegedly contained only 0.3 percent pomegranate juice and 0.2 percent blueberry juice. POM sells a competing product, and sued Coke under Section 43 of the Lanham Act, claiming that Coke's product consisted mostly of less expensive apple and grape juices, yet it's labeling, marketing and advertising deceived consumers into thinking that Coke's juice blend consisted predominantly of premium pomegranate and blueberry juices.
As a defense, Coke maintained that POM's Lanham Act claim was precluded by the Food, Drug and Cosmetic Act (FDCA) and the FDA's implementing regulations because Coke's pomegranate-blueberry juice label complied with the FDA's requirements for the content of blended-juice labels. The district court and the Ninth Circuit both agreed with Coke that POM's Lanham Act false-advertising claim was precluded.
Justice Anthony Kennedy, writing for the unanimous Court, disagreed and rejected Coke's preclusion argument, observing that "[t]here is no statutory text or established interpretive principle to support the contention that the FDCA precludes Lanham Act suits like the one brought by POM in this case." To the contrary, the Court found that "the FDCA and the Lanham Act complement each other in the federal regulation of misleading food and beverage labels.
"[Although] both statutes touch on food and beverage labeling, the Lanham Act protects commercial interests against unfair competition, while the FDCA protects public health and safety."
While the FDA is almost solely responsible for enforcing and implementing the FDCA's food-labeling requirements and regulations, it "does not have the same perspective or expertise in assessing market dynamics that day-to-day competitors possess," the Court wrote.
"Lanham Act suits draw upon this market expertise by empowering private parties to sue competitors to protect their interests on a case-by-case basis."
Moreover, the Court observed that the Lanham Act's incentive for competitors to police the accuracy of each other's labels enhanced the FDCA's goal of consumer protection because the FDA does not preapprove food labels for accuracy. Accordingly, the Supreme Court held that the FDA's regulations, and Coke's compliance with them, did not preclude POM's suit under the Lanham Act.
Given the tone of the justices' questioning during oral arguments, the result in POM Wonderful was not entirely unexpected. And it is important to remember that the Court did not reach the merits of POM's false-advertising claim or find that the labels at issue were deceptive. Nevertheless, POM Wonderful's implications for competitors are significant:
Following the letter of the FDCA and its implementing regulations is not enough, on its own, to prevent false-advertising suits under the Lanham Act. Thus, food and beverage labels must be vetted to ensure that they are not false or misleading from an advertising perspective.

The absence of preclusion will likely spur more suits by competitors under the Lanham Act. Further, whether a food or beverage label is deceptive or misleading will likely be a question for the jury.

Food and beverage manufacturers should be sure to follow careful risk-management practices to ensure that the claims in their labels, both explicit and implicit, are truthful and accurate.

Food and beverage manufacturers should likewise pay careful attention to their competitors' labels to assess any potential Lanham Act violations.
Questions remain, however, with respect to the extent the POM Wonderful decision will impact consumer false-labeling class actions brought under state law. The Court explicitly limited the scope of its decision to the interplay between the Lanham Act and the FDCA, and made clear that it was not deciding whether the FDCA preempted state-law claims. Thus, these claims may still be subject to preemption under the FDCA, and therefore not subject to private causes of action.
Still, the fact that the Supreme Court held that a label that fully complies with the FDCA and its regulations may nonetheless be misleading under the Lanham Act may provide ammunition for enterprising plaintiffs and be a boon to en vogue suits involving genetically modified organisms in food products. Consequently, food and beverage manufacturers should not rest too easily in consumer cases, especially in light of Justice Kennedy's comment at oral argument that the FDCA-compliant label allegedly "cheated" consumers.
Finally, the Court's holding in POM Wonderful, together with its recent decision on Lanham Act standing in Lexmark Int'l v. Static Control Components, Inc., it is becoming clear that the current Court views the Lanham Act as important vehicle in protecting competition and consumers. Contact us if you'd like to learn more.