EEOC Updates Guidance on National Origin Discrimination
November 28, 2016
The Equal Employment Opportunity Commission (EEOC) issued updated guidance on Nov. 21, 2016, regarding national origin discrimination for the first time since 2002. In 2015, 11 percent of all discrimination charges filed with the EEOC included allegations of national origin discrimination. The new guidance discusses Title VII's prohibition against national origin discrimination and its application to all types of workplace settings, including hiring, firing, and discipline, in order to prevent employment discrimination on the basis of national origin.
The EEOC update reminds employers of several important employment practices. First, all foreign nationals who are legally working within the United States are protected by Title VII, regardless of their citizenship status and have standing to bring a Title VII discrimination claim. Further, national origin discrimination may also exist in the form of an "association" claim, (where an employer treats an employee less favorably because the employee associates with someone of a particular national origin) or a "perceived as" claim, (where the employer intends to treat an employee differently because of what it believes the employee's national origin to be, even if that belief is ultimately incorrect.)
Second, an employer may not discriminate on the basis of national origin even if the employment decisions are made due to the discriminatory preferences of a client, customer, or another employee. Similarly, an employer may not segregate certain employees at the request of clients or other employees.
Third, national origin discrimination claims may arise under circumstances that require close attention and care. For example, an employer may have a legitimate business reason for making language-based employment decisions. However, an employer making a decision based upon language or accent will be required to show that the ability to communicate in English with a specific accent is required to perform the job duties effectively and the employee's accent materially interferes with that performance. Similarly, language fluency requirements are lawful only if fluency is required for effective performance of the position.
Fourth, while Title VII does not require an employer to accommodate any national origin traditions or practices, employers should remember their obligations to accommodate religious beliefs. When an employee makes a request for an accommodation for a specific type of dress or holiday that seems on its face to be related to their cultural or national tradition, an employer should do due diligence to determine whether the request for an accommodation is based upon religious beliefs.
The new guidelines also include various tips for employers to avoid national origin claims including: (1) utilizing a variety of recruitment methods to ensure a diverse pool of job applicants; (2) establishing written and objective criteria for evaluating candidates; (3) developing objective, job-related criteria for identifying unsatisfactory performance or conduct that may result in discipline or discharge; and (4) clearly communicating through policies and actions that harassment will not be tolerated and that employees who violate the prohibition of harassment will be disciplined, including potential discharge.
The EEOC's new guidelines are also accompanied by a small business fact sheet and a question and answer FAQ.
Employers should be mindful of these obligations in order to ensure that they maintain fair and unbiased policies and practices that protect all employees against unlawful discrimination, harassment, and retaliation based on national origin. Employers with any questions about the EEOC's updated guidance should contact their Miller Canfield attorney.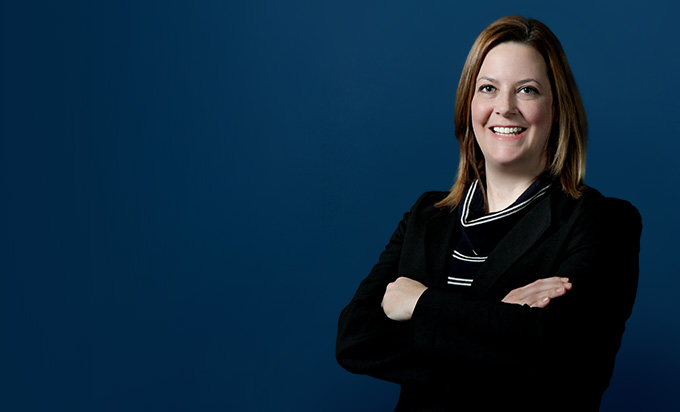 Jennifer L. Sabourin
+1.313.496.7689
sabourin@millercanfield.com