Personal Property Tax Exemption Filing Deadline Extended to May 31
May 30, 2017
On Thursday, May 25, 2017, Governor Rick Snyder signed a bill to extend the deadline for filing Personal Property Tax (PPT) statements to claim the exemption for manufacturing personal property until tomorrow, Wednesday, May 31, 2017.
A fully completed Form 5278 was originally required to have been received by the Assessor of the local unit by February 21, 2017, to claim the Eligible Manufacturing Personal Property Exemption, for property placed in service after 2012 or prior to 2007. However many taxpayers have discovered that they missed this filing deadline, either because the form was mailed but not received by February 21, otherwise filed late, or filed timely but deemed incomplete.
Importantly, if a form was filed late, it must be refiled by May 31 to satisfy the extended deadlines. This is because assessors were instructed by the State Tax Commission not to retain late filed forms. Therefore, new forms must be submitted and received by the local Assessor by May 31 to be considered timely filed even if a complete form was previously submitted but received after the original February 21 deadline.
For assistance regarding these filing requirements, please contact Gregory Nowak or Ann Wiacek.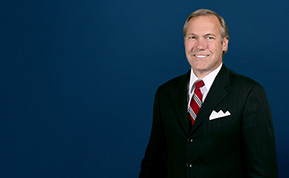 Gregory Nowak
+1.313.496.7963
nowak@millercanfield.com