NLRB Vacates Hy-Brand Joint Employer Decision
February 27, 2018
The National Labor Relations Board (NLRB) has revived a broad, union-friendly joint employer test, at least for now. In December 2017, the board issued its decision in Hy-Brand Industrial Contractors, which put in place a narrow definition of joint employer status, requiring that there be actual exercise of control by one entity over another, rather than a mere right to do so. Hy-Brand expressly overruled an earlier NLRB decision, Browning-Ferris Industries, which introduced the looser standard. On Feb. 26, 2018, the board vacated Hy-Brand due to conflicts of interest by one of the members who participated in the decision, and announced that as a result, Browning-Ferris remains good law.
After issuance of the December decision, an appeal was filed challenging Board Member William Emanuel's participation in the case. The appeal asserted that Emanuel had a conflict of interest in the matter and should have recused himself from participating in the case. When appointed to the board, Emanuel agreed to recuse himself from any matters involving clients of his former firm, Littler Mendelson. The appeal asserted that Littler Mendelson had represented one of the employers in the Browning-Ferris decision, and therefore Emanuel should have recused himself from participating in the Hy-Brand decision.
In reviewing the challenge, NLRB Inspector General David Berry determined that though Browning-Ferris and Hy-Brand began as two separate actions, the board's reliance on the briefing and dissenting opinion from Browning-Ferris effectively consolidated the actions. The board found that Emanuel should have recused himself from participation in Hy-Brand, due to Littler Mendelson's representation of one of the parties in Browning-Ferris.
In a 3-0 decision, the board vacated the Hy-Brand decision, stating that the "overruling of the Browning-Ferris decision is of no force or effect." Therefore, for the time being, Browning-Ferris is again the NLRB's legal standard for determining joint-employer status under the NLRA. Whether the revival of Browning-Ferris is for the long-term or only of short duration will depend on several factors including the appearance of a case before the NLRB that squarely raises the issue and the composition of the conflict-free members of the board panel that hears the case.
As always, we will keep you abreast of any future changes to this and other NLRB cases.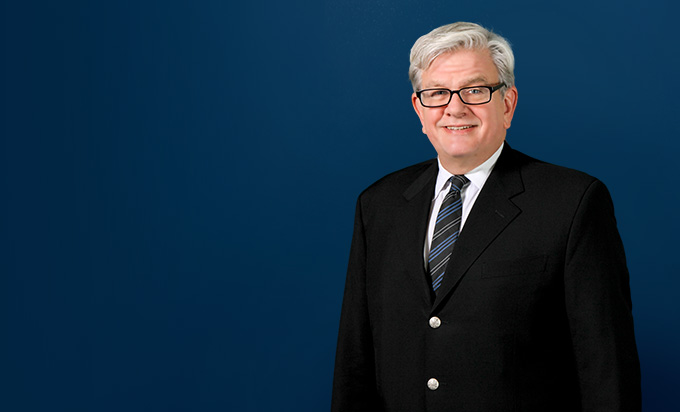 Robert Zielinski
+1.312.460.4216
zielinkski@millercanfield.com