Have You Agreed Not to Export Software? Yes!
June 23, 2015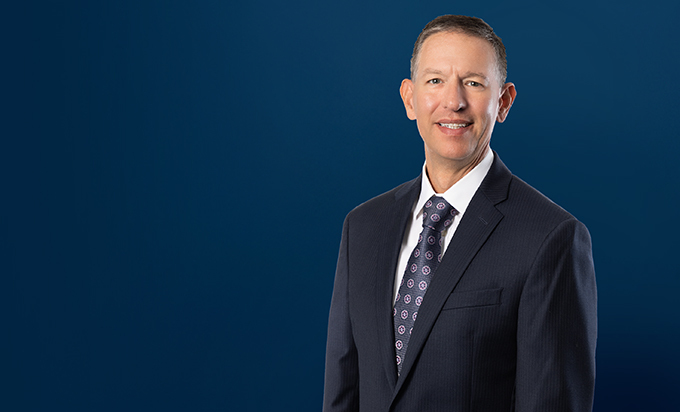 Do you think of yourself as a potential software exporter? If you're reading this article, chances are you purchased software online from Amazon or Apple, and by doing so you agreed not to export software. As a condition of purchase, both the Amazon and Apple purchase terms require customers to agree not to export software before purchasing any software from their online stores. Likewise, if you are an attorney counseling a software provider, then you may use an approach similar to Amazon and Apple. You may counsel the software provider to require an agreement from customers not to export software before allowing customers to make a software purchase.
Specifically, the Amazon purchase terms state that "[y]ou must comply with all export and re-export restrictions and regulations of the Department of Commerce and other United States agencies and authorities that may apply to the Store Software or any Application."1 While, the Apple purchase terms go a step further by inserting end-user restrictions, prohibiting export or re-export of any licensed software application "(a) into any US-embargoed countries or (b) to anyone on the US Treasury Department's Specially Designated Nationals List or the US Department of Commerce Denied Persons List or Entity List."2 Apple further inserts common list of end-use restrictions prohibiting the user from using the licensed software application for "the development, design, manufacture, or production of nuclear, missile, or chemical or biological weapons."3
Why do Amazon and Apple take these steps to limit use and export of software purchased through their online-stores? And, what if any, lessons can you as counsel to a software provider take from these examples?
By way of background, exporters of items subject to the Export Administration Regulations (EAR) use a Destination Control Statement to put end-users on notice of their responsibilities under US export control laws. Minimally, a Destination Control Statement tells the end-user that these commodities, technology, or software were exported from the United States in accordance with the EAR, and diversion contrary to US export control laws is prohibited.4 In a like manner as to exporters using a Destination Control Statement, both Amazon and Apple use their purchase terms to notify software users of their responsibilities under US export control laws.
As a condition of issuing the software license to a purchasing user, Apple and Amazon simply couple the traditional requirement of a Destination Control Statement with a positive statement of end-user and end-use restrictions. The destination control provision addresses where the software may be exported. While the end-user provision addresses to whom the software may be exported, and the end-use provision addresses the use for which the software may be exported. So when a user clicks to agree to the purchase terms of Apple and Amazon, the user thereby confirms their commitment to follow US export control laws as well.
How can you take advantage of a similar provision when drafting a software license? Most software providers license the user rights to use the software through an end-user license agreement (EULA). Similar to Apple and Amazon in their purchase terms, by using the EULA, you can require the user to agree to comply with US export control laws. As the software provider, however, you can take this a step further by issuing the EULA not only to explicitly put the user on notice of US export control laws, but to require the user to follow the export control laws most applicable to the software or business – all as a condition of receiving the license to use the software.
What are some examples? If you are concerned that the software may be improperly diverted to a US-embargoed country, then you can specifically prohibit diversion to this country as a requirement within the EULA. If you are concerned that the software may be put to a non-permitted nuclear end-use, then – similar to Apple – you can affirmatively state in the EULA that use of the licensed software for a prohibited nuclear end-use is not permitted. If you are concerned that the software may be diverted to an end-user who is a Specially Designated National (SDN), then you may affirmatively state in the EULA that the restriction from exporting the software to SDNs within the EULA.
The EULA is a tool for the software provider to define the scope of use for the software provided to the user through the software license. As shown, when done thoughtfully, the EULA may also be a tool allowing the software provider to place users on notice as to both general and specific US export control law requirements which may concern the software provider. To properly utilize the EULA for the specific restrictions, a software provider must, first, have a firm understanding of the item-based classification providing the export restrictions applicable to its software. For example, is the software controlled by the EAR because the software is specially designed for use with export-controlled robots? Second, a software provider must deeply understand common potential end-uses for the software. For example, if the software can be repurposed for military end-uses, then the software provider may inadvertently provide defense services while providing technical support. And finally, the software provider should have knowledge of potential end-users, i.e. is there a high likelihood of diversion to a particular subset of SDNs.
Both users and software providers must comply with US export control laws. However, software providers may take the extra step utilizing the EULA to affirmatively provide notice of US export control concerns and require conformance with specific US export control requirements. For further information as to drafting your EULA to maximize its impact to minimize US export controls risk, we invite you to contact Miller Canfield. Visit the firm's Export Control Team's webpage for other articles and alerts, as well as updates on US export control reform and other export control articles.
---
1 See Amazon Terms of Service Agreement last visited April 16, 2015
2 See Apple Terms of Service Agreement, last visited April 16, 2015
3 Id.
4 Export Administration Regulations, §758.6 Destination Control Statement and Other Information Furnished to Consignees