Miller Canfield Helps Salvation Army Get Ready for Busy Holiday Season
October 15, 2013
TROY, MI – On October 11, Miller Canfield lawyers and staff packed food boxes, checked expiration dates, and helped with other necessary duties to help its client, the Salvation Army, prepare for the busy holiday season at its Royal Oak warehouse (3015 North Main St.).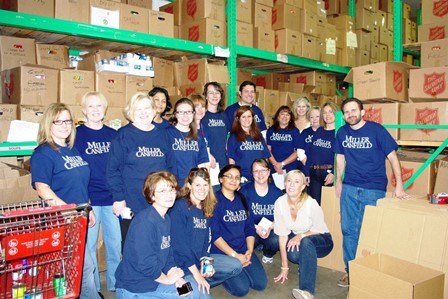 "We've encouraged all of our office residents to take part because we believe it is important to give back," said Vivian Straffon, office manager of Miller Canfield's Troy office (840 West Long Lake). "Charitable giving can make a big difference to those in need. It can also build a sense of community and teamwork."
Volunteers from Miller Canfield will assist at the warehouse again on November 1.