EEOC Issues New Guidance on Retaliation
September 1, 2016
The Equal Employment Opportunity Commission (EEOC) recently issued new Enforcement Guidance on Retaliation and Related Issues, marking the first time that the EEOC has issued a formal resource document on retaliation since 1998.
The August 25, 2016, guidance is intended to clarify the EEOC's interpretation of the law regarding retaliation in light of the fact that the number of retaliation charges and significant court rulings on the subject has dramatically increased in the last 18 years.
The comprehensive guidance contains a number of examples and references to various court decisions that have developed the law on retaliation over the years. The EEOC also issued two resource documents to accompany the guidance: a question-and-answer publication that summarizes the guidance document, and a short Small Business Fact Sheet that condenses the major points in the guidance in "non-legal language."
While it cannot be summarized entirely here, the guidance reiterates the fact that each of the Equal Employment Opportunity (EEO) laws that the EEOC enforces contains an anti-retaliation provision. These provisions prohibit an employer from taking a materially adverse employment action because an individual has engaged, or may engage, in "protected activity" in furtherance of that law.
Generally, "protected activity" consists of either participating in an EEO process or opposing conduct made unlawful by an EEO law.
The EEOC devotes entire sections of the guidance to explaining: (1) the concepts of "participation" and "opposition" for purposes of determining whether an employee has engaged or may engage in protected activity that could serve as the basis for a retaliation claim; (2) the types of employer actions that can be challenged as retaliation; and (3) the legal standards for determining whether the employer's action was caused by retaliation.
Another section of the guidance focuses on the additional provision in the Americans with Disabilities Act (ADA) that prohibits "interference" with the exercise of rights under the ADA. According to the EEOC, that prohibition goes beyond retaliation and also makes it unlawful "to coerce, intimidate, threaten or otherwise interfere with an individual's exercise of any right under the ADA, or with an individual who is assisting another to exercise ADA rights."
The guidance's remaining two sections address available remedies to an individual who has suffered unlawful retaliation, and the EEOC's opinion of best practices (the EEOC calls them "promising practices") that an employer can implement to prevent retaliation. Those practices include:
maintaining a written anti-retaliation policy that includes "user-friendly" examples of what to do and not to do;
training all employees on the anti-retaliation policy and sending a message from top management that retaliation will not be tolerated;
guiding managers and supervisors who have been accused of discrimination as to how they should handle any personal feelings they have about the allegations or the complaining employee when carrying out management duties or interacting in the workplace;
checking in with employees, managers, and witnesses while any EEO complaint is pending or after investigation has recently been completed to see if there are any concerns regarding potential or perceived retaliation and to assure all involved that the employer is committed to protecting against retaliation; and
requiring decision-makers to identify their legitimate non-retaliatory reasons for taking consequential actions, and ensuring that necessary documentation supports the decision.
WHAT THIS MEANS FOR EMPLOYERS
With the number of retaliation charges and lawsuits continuing to soar, employers must familiarize themselves with the anti-retaliation laws. While not all courts will agree with the EEOC's interpretation of those laws, the EEOC will be the first stop for any employee who is seeking relief under a federal statute and defending an EEOC charge can be costly and time-consuming.
Defending a lawsuit is even worse. Employers, therefore, should be proactive in attempting to eradicate retaliation from their workplace. They should adopt the EEOC's suggested best practices by putting an anti-retaliation policy into place, training their managers and supervisors on that policy, and monitoring their workplace to ensure that retaliation is not occurring. Employers should also promptly investigate and resolve any complaints of retaliation, just like they would with complaints of harassment or discrimination. And, most importantly, before implementing any adverse employment action, they should be very careful to ensure that action is made for legitimate non-retaliatory business reasons.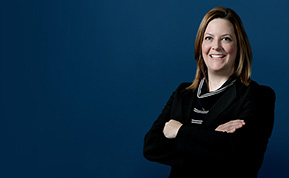 Jennifer Sabourin
+1.313.496.7689
sabourin@millercanfield.com