Service Areas
Education
Thomas M. Cooley Law School, J.D., 2004
Cleary College, B.B.A.
Bar Admissions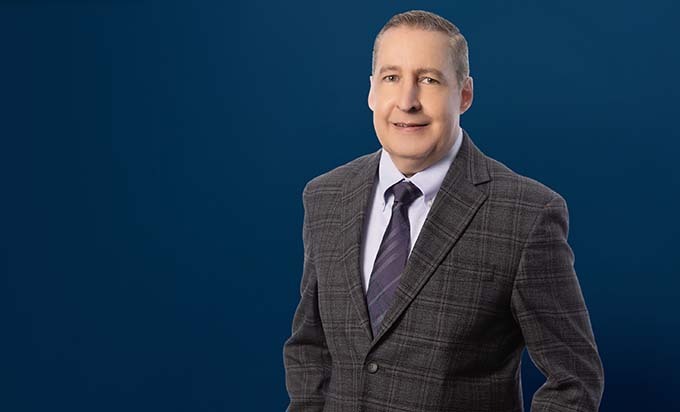 Steven D. Mann focuses his practice on serving the needs of public agencies. Steven serves as bond counsel helping clients understand the options available for financing public improvements, including water and sewer projects, building and facilities improvements, street and drainage improvements, and economic development initiatives. Steven also specializes in all facets of tax increment financing, election law, the preparation of fair and balanced construction contracts for public projects, and complex issues related to the Freedom of Information Act and the Open Meetings Act.
"Having served twelve years as an elected township leader, I have acquired knowledge and experience that is invaluable in counseling my clients."
Steven D. Mann
Professional Activities
American Bar Association
State Bar of Michigan
Honors + Awards
Thomas M. Cooley Law School, cum laude; Managing Associate, Law Review; Scholarly writing Teaching Assistant; Voelker Award, most significant contribution to the publication
Cleary College, summa cum laude
Civic, Cultural + Social Activities
Charter Township of Plymouth, Trustee, 2004-2012; Supervisor, 2000-2004
Assembly of the Rouge Communities–Organization Committee
Colonial Kiwanis Club of Plymouth
Plymouth Community Foundation–Steering Committee
Publications
"Sunshine Laws and Local Government," Chapter 5, Michigan Municipal Law, The Institute of Continuing Legal Education, 2012 (Co-author)
"State Revolving Fund, Rural Development Accommodate Drainage District Financings," Pipeline Magazine, Michigan Association of County Drain Commissioners, Vol. 17, No. 4, Fourth Quarter 2008
Speeches
"The Open Meetings Act Webinar Series," Closed Sessions, Sections 8A and 8C, Michigan Association of Municipal Attorneys, October 10, 2012
"FOIA vs Discover" (Co-presenter), Michigan Association of Municipal Attorneys, Lansing, Michigan, March 20, 2012
"Financing Lessons Learned in a Down Economy," Michigan Townships Association, Detroit, Michigan, January 25, 2012
"Special Assessment Procedures," Michigan Townships Association, Lansing, Michigan, August 30, 2011; Gaylord, Michigan, August 31, 2011
"The Freedom of Information Act," Michigan Association of Municipal Clerks, Lansing, Michigan, May 23, 2011
"The Freedom of Information Act," Michigan Association of Municipal Attorneys Advanced Academy, Lansing, Michigan, March 24, 2011
"The Freedom of Information Act," Michigan Municipal League On-site Training, Romulus, Michigan, February 3, 2011; Grand Haven, Michigan, February 9, 2011
"Fundamentals of Municipal Finance," Michigan Association of Township Supervisors, October 21, 2009
"Funding and Delivering Township Services," Michigan Townships Association (Township Governance Academy), Saginaw, Michigan, September 18, 2009; Frankenmuth, Michigan, April 29, 2011; Detroit, Michigan, January 24, 2012
"Fundamentals of Municipal Finance," (Co-presenter Patrick F. McGow) Michigan Townships Association, January 28, 2009
"Financing Capital Improvements," (Co-presenter Thomas D. Colis) Michigan Townships Association, January 27, 2009
"Special Assessment Procedures," Michigan Townships Association, July 22, 2008 and August 19, 2008
"Financing Township Road Improvements," Michigan Townships Association, June 5, 2008
"Bond Financing Basics," Northern Michigan Public Service Academy, April 30, 2008
"Implications of the Michigan Business Tax on Tax Increment Finance Entities," Wayne County Treasurers Association, September 26, 2007
News
View full profile