Service Areas
Education
University of Michigan Law School, J.D., 1993
University of Rochester, B.A.
Bar Admissions
Thomas D. Colis
Principal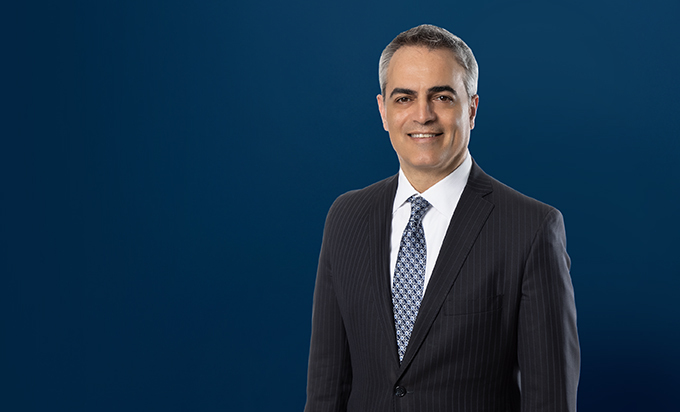 As bond counsel, Thomas D. Colis assists municipal and other governmental agency clients in evaluating, structuring, documenting and accessing the capital markets for all of their capital needs. His specific areas of expertise include providing guidance as to the possible structures available for each financing and then following through and documenting the transactions. A major component of his role is helping clients understand the different legal structures available and how each will affect them.
For clients unfamiliar with the municipal bond market, Tom educates them on the market and the responsibilities they are undertaking (he calls it "Bonds 101"). He often brings examples to board/council meetings of bond transcripts so that his clients can see what documentation goes into a financing. Tom sees himself as the transactions quarterback, calling the right plays at the right time while keeping his players focused on the client's goals.
"My first approach with clients is to listen and understand what they are trying to achieve. Once I know their goals, I can effectively guide them in achieving them."
Thomas D. Colis
Tom also assists manufacturing and nonprofit 501(c)(3) clients in obtaining tax-exempt financing for their capital needs, securing them capital at typically a much lower cost than traditional, conventional methods of financing. He helps them to work with the governmental entities that issue bonds on their behalf, explaining the process and guiding them through each step of the process.
Experience
During a period in 2008 when the municipal bond insurance industry had basically collapsed as a result of the sub-prime mortgage crisis, a number of Tom's clients had variable rate loans secured by municipal bond insurance policies by one of the insurers whose ratings were downgraded. As a result, their bonds started trading at rates that were sometimes 4 to 8 times higher than what they were trading at the end of 2007. For example, on one of the deals the rates went from approximately 2% to 8%. In a very short period of time, Tom and his team were able to help one particular client with three outstanding bond issues (amounting to over $130 million) to evaluate the options to restructure the bonds, draft the documentation for each of the three deals, negotiate with all of the parties involved, gain governmental approval and issue the bonds to eliminate the bond insurers from the transactions. Ultimately, the client was back to paying less than 2% on all three transactions and was very satisfied.
"In a very short period of time during which the financial markets were in turmoil, I was able to help my client navigate its way out of a market that was putting a great strain on its cost structure."
Professional Activities
American Bar Association
State Bar of Michigan
Detroit Metropolitan Bar Association
Michigan Government Finance Officers Association, Professional Development Committee 2005-present, Chairman, 2009-present
The Bond Club of Detroit, Board of Directors, 2005-present
Hellenic Bar Association
National Association of Bond Lawyers
Honors + Awards
Best Lawyers in America, Public Finance Law 2010-present
DBusiness Magazine, Top Lawyers, Public Finance 2011-present
Speeches
"Financing Library Building Projects," Michigan Library Association
"Planning, Sale and Administration of Municipal Debt," Michigan Government Finance Officers' Association
"Manufacturing Facilities and Enterprise Zone Bonds," National Association of Bond Lawyers
"Industrial Development Bond Financing," Michigan Association of Certified Public Accountants
View full profile