Service Areas
Education
University of Michigan Law School, J.D., 1972
University of Michigan, B.A. 1969
Bar Admissions
Court Admissions
U.S. Court of Appeals
U.S. District Court
Eastern District of Michigan
Saul A. Green
Senior Counsel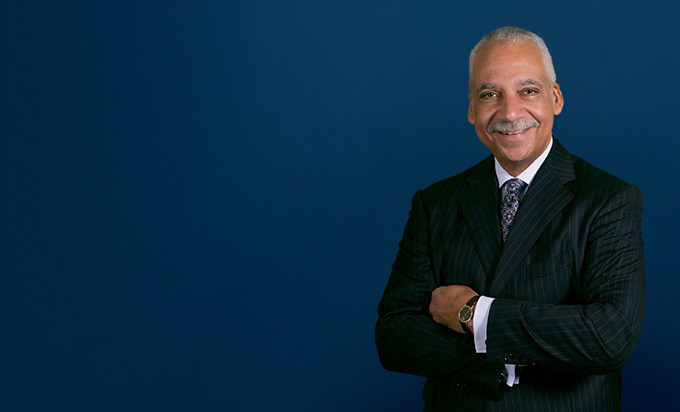 As a former United States Attorney for the Eastern District of Michigan, Saul brings an unmatched level of experience and expertise to his current role representing defendants under federal criminal investigation or indictment.
He conducts internal investigations for organizations that believe they are the victims of criminal conduct by either their employees, officers or directors, or from individuals or entities outside the organization. He advises companies and governmental entities on how to obtain the various forms of disadvantaged business certifications available in Michigan and the United States.
Experience
Drawing on his distinguished background in government and academia, Saul is widely regarded for his ability to deal with complex and often acrimonious matters. In a number of civil rights disputes between parties with a history of distrust and acrimony, for example, he has skillfully guided the parties to successful resolutions and assisted them in developing a process for future healthy dialogue.
Professional Activities
American Bar Association
Federal Bar Association, Executive Board 1980-1983
State Bar of Michigan, Open Justice Commission 1998-present; Task Force on Racial/Ethnic and Gender Issues in the Courts and Legal Profession, Cochairperson 1977-1998; Committee on the Expansion of Under-represented Groups in the Law, Chairman 1988-1994
Wolverine Bar Association, President 1988-1989; President-elect 1987-1988; Secretary 1986-1987; Newsletter Editor 1986-1991; Board of Directors 1985-1990
Attorney General's Advisory Committee 1999-2001; Healthcare Fraud Committee 1998-2001; Organized Crime/Violent Crime Subcommittee, 1997-1999; Chairperson, 1999-2001
Sixth Circuit Judicial Conference, Lifetime Member
Michigan Supreme Court, Attorney Grievance Commission 1990-1994
Honors + Awards
American Bar Foundation, Fellow
State Bar Foundation, Fellow
State Bar of Michigan, 1999 Champion of Justice Award
Wolverine Bar Association, 1998 Damon J. Keith Community Spirit Award; 1991 Trailblaizer Award
D. Augustus Straker Bar Association, 2005 Trailblazer Recipient
University of Michigan Alumni Association, 1994 Leonard F. Sain Alumni Award; 1989 Distinguished Service Award
Federal Bar Association, 2002 Wade Hampton McCree, Jr. Award
Michigan Lawyers Weekly, 2007 Lawyer of the Year
Corp! Magazine, One of Michigan's Most Powerful African-American Leaders 2003; One of Michigan's Top African-American Achievers 2005
Best Lawyers in America, Criminal Defense 2005-2006, 2006
Michigan Super Lawyers, Criminal Defense 2006, 2007, 2013
Civic, Cultural + Social Activities
Advocates and Leaders for Police and Community Trust (ALPACT), Chairperson January 1999-2001
Michigan Alliance against Hate Crimes (MIAAHC), Cochairperson 1988-2001
University of Michigan College of Literature, Science and the Arts, Visiting Committee 1990-1995
University of Michigan Law School, Visiting Committee 1992-1995
University of Michigan Alumni Association, President, 2001-2003; President-elect, 2000-2001; Vice President, 1998-1999; Member, Board of Directors 1983-1986
Commission on Safety and Abuse in American Prison-(VERA), Commissioner, 2005-present
NAACP, Life Member
Publications
"Staying Put: Presenting a Successful Defense to an International Extradition Request," (Co-author), Michigan International Law, Fall 2003
"Embezzlement: How to prevent it. What to do when it happens," Detroiter, December 2003 (reprinted from Fall 2003 Hot Points)
"Minority Joint Ventures with Foreign Auto Suppliers," Michigan International Lawyer, Volume XIV, No. 3, Fall 2002
"Uniting Against Hate--Michigan's Aggressive Effort to End Hate Crimes through Community Partnerships," (Co-author), Michigan Bar Journal, January 2001
"Unfinished Business: Racial, Ethnic and Gender Issues Still Confront Bench and Bar," (Co-author), Michigan Bar Journal, September 1997
Speeches
"The Hidden Obstacles of Civil Collateral Consequences: Life After Conviction," SBM: Criminal Issues Initiative Program, September 27, 2007
Seminars + Events
News
View full profile