Service Areas
Education
New York University School of Law, J.D., 1982
Harvard University, B.A. 1979
Bar Admissions
Court Admissions
U.S. Courts of Appeals
Second Circuit
Fifth Circuit
Sixth Circuit
Seventh Circuit
Ninth Circuit
U.S. District Courts
Northern District of Illinois (including trial bar)
Central District of Illinois
Southern District of Illinois
Northern District of California
Supreme Court of Illinois
Robert T. Zielinski
Principal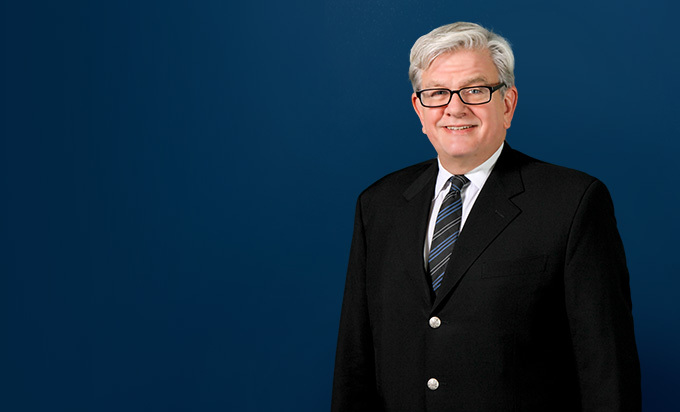 Robert T. Zielinksi provides creative and effective representation and advice in resolving the multitude of issues that arise in today's complex employment relationships. This includes, but is not limited to, union organizing, negotiations and arbitrations; litigation of individual or class employment claims over discrimination, wages, benefits and so forth; and proactive advice on managing situations to avoid post-decision disputes.
"In order to reach an optimal result, we always try to set each client's particular issue in the larger context of the business issues driving the discussion and the larger legal context."
Robert T. Zielinski
Experience
Robert and his team helped a client negotiate a complex thicket of labor law, contract and publicity issues involving its acquisition of portions of a unionized facility in a smaller city. The strategy they implemented enabled the client to successfully complete the acquisition and begin operating its business. By contrast, most of the other parties to the transaction wound up in protracted and expensive litigation, in which the union's position ultimately prevailed.
"Perhaps the best complement I ever received from a client was near the end of this project, when my client said quite sincerely, 'All lawyers say they put their client's interests ahead of their own; you are about the only one I deal with who really does.'"
Representative Matters
Reported + Published Decisions
Manning v University of Chicago Hosp., 401 F. Supp. 2nd 858 (N.D. IL 2005)
Bush v ABM Lakeside, Inc. (N.D. IL 2007)
In Re SEIU local 1 (unreported (2007)
Waugaman v The University of Chicago Hospitals, 00 C 2851 (N.D. IL 4/2002)
Bethea v LaSalle National Bank, 01 C 7441 (N.D. IL 10/03)
Pepsico, Inc. v Rosa, 213 A.D.2d 550, 624 N.Y.S.2d 622 (N.Y.App.Div. 1995), app. denied
Professional Activities
American Bar Association, Labor Section, Individual Employee Rights Subcommittee
Leading Lawyers of Illinois
Honors + Awards
Best Lawyers in America, Labor and Employment Law 2010-2011; Labor Law-Management and Litigation-Labor and Employment 2012
Illinois Super Lawyers, Employment and Labor 2010-present
Teaching Experience
Instructor, Employment Law, Loyola University of Chicago
Publications
Executive Producer and Co-Screen Writer, "Management Under a Microscope, A Video Handbook for Managers"
Co-author and Producer, "How to Avoid Employment Lawsuits: A Video Handbook for Managers and Attorneys"
Speeches
Annual speaker: Illinois Institute of Continuing Legal Education (IICLE), Labor and Employment Law Symposium, 1999-present
"Use of Experts in Employment Litigation," 2007
"Alphabet Soup-FMLA, ADA and FLSA for Beginners," 2007
"FMLA and ADA Developments," 2006
"Taking Effective Depositions of Plaintiffs in Employment Cases," 2006
"Americans with Disabilities Act: How to Comply," ADP Seminar
"Family Medical Leave Act: What Every Employer Should Know," ADP Seminar
"What you don't know can hurt you," Association of Ambulatory Surgery Centers of America
Seminars + Events
View full profile