Service Areas
Education
University of Michigan Law School, J.D., 1979
Williams College, B.A. 1975
Bar Admissions
Amanda Van Dusen
Prinicipal; Public Finance Group Leader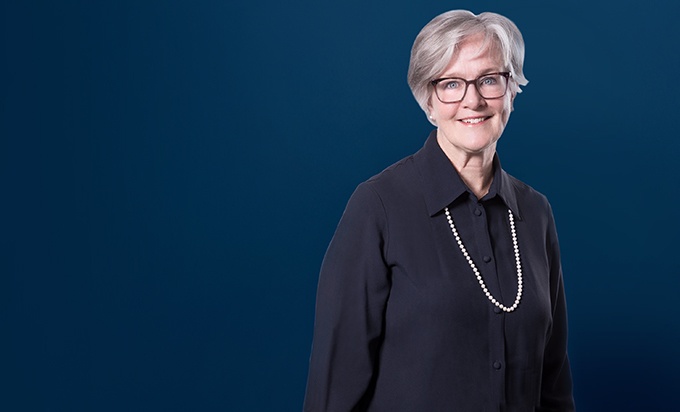 Amanda Van Dusen directs both the Public Law and the Schools practice groups. Most of her clients are schools (K-12 and higher), airports, counties and solid waste management authorities. With an extensive background in all aspects of public-sector finance, she also counsels her clients on the business side of their operations, helping them understand options and develop approaches for achieving their objectives, balancing the risks and the opportunities associated with each choice, so that the administration and the board can make informed decisions.
In addition to serving as bond counsel in financing transactions, Amanda focuses on such areas as elections, campaign finance compliance, state and federal tax issues, and general finance (budgets, revenue sources and cash flow). In serving her clients, Amanda has frequent contact with legislators and other state officials. She particularly enjoys developing new products to meet her clients' evolving needs. Amanda has also held numerous leadership positions with the firm and, as a member of number of nonprofits, is actively engaged in the arts, public policy and philanthropic efforts across Michigan.
Experience
Amanda's practice ranges from large, complex matters for large clients to smaller transactions for infrequent borrowers. She and her team developed an RFP for energy conservation improvements which enabled the client to choose the best combination of enhancements it was seeking. The RFP also included the form of contract. Ultimately, they structured a financing plan to pay for the improvements the client chose to implement. Using this approach was extremely efficient, less expensive, and at the same time maintained flexibility for the client.
Professional Activities
American College of Bond Counsel, Fellow
American Bar Association
American Bar Foundation, Fellow
State Bar of Michigan, Past Member, Committee on Professional and Judicial Ethics, Chairperson, 1986-88
Detroit Metropolitan Bar Association
National Association of Bond Lawyers
Michigan Women in Finance, Past President; Board of Directors, 2003-2006
Women Lawyers' Association
Honors + Awards
Corp! Magazine One of Michigan's Top Businesswomen 2004
Crain's Detroit Business, One of the Detroit area's "100 Most Influential Women" 2002; Who's Who in Detroit Business-Law 2005
Best Lawyers in America, Banking and Finance Law, Education Law, and Public Finance Law 2003-present; 2012 Detroit Education Lawyer of the Year
Michigan Super Lawyers, Top 50 Women Michigan 2007; Bonds/Government Finance 2006-present
Inforum Woman of Influence 2008
Michigan Lawyers Weekly, 2010 Leaders in the Law
DBusiness Magazine, Top Lawyers, Banking and Public Finance Law 2011-present
Civic, Cultural + Social Activities
W. E. Upjohn Institute for Employment Research, Board of Trustees, 2001-present
Hudson-Webber Foundation, Board of Trustees, 2001-present
Michigan Council for Arts and Cultural Affairs, Member, 2005-2013
Detroit Institute of Arts, Board Secretary, 2009-2012; Executive Committee, 1997-2012; Board of Directors, 1994-2012; Director Emerita, 2013-present; Finance Committee 1997-present; Junior Council Advisory Board Member and Past Board Member
Detroit Revitalization Fellows Program, Advisory Board, 2011-present
Citizens Research Council of Michigan, Board of Directors, 1993-2011; Trustee, 1998-present; Board Chair, 1999-2002
Legislative Commission on Statutory Mandates, Co-chair, 2008-2009
Ferndale Board of Education, Member, 1993-94; Finance Committee, 1989-present; Bond Issue Planning Committee, 1995
Detroit Regional Chamber, Participant, Leadership Detroit V
City of Detroit, Mayor's Committee, 21st Century, 1993
Gleaner's Community Food Bank of Greater Detroit, Past Board Member, 1985-91
Michigan Women's Foundation, Past Trustee, 1998-2001; Grantmaking Committee, 1995-98
Council of Michigan Foundations, Board Secretary, 2008; Board of Trustees, 2001-2009
Publications
"Back to School Detroit attorney spearheads pair of legal practice groups," Detroit Legal News, November 1, 2011
"The BIG Squeeze," Hot Points, Spring 2006
Author of chapter on "Special Assessments and User Charges," in Local Government Law and Practice in Michigan, published jointly by the Michigan Municipal League and the Michigan Association of Municipal Attorneys, 2000
Speeches
Frequent presenter on school finance topics and governmental finance and powers.
Panelist, "Government Obligations," National Association of Bond Lawyers Bond Attorneys Workshop, 2006, 2007
Seminars + Events
News
View full profile