Service Areas
Education
University of Michigan Law School, J.D., 1971
Colgate University, A.B. 1968
Bar Admissions
Court Admissions
U.S. Court of Appeals
Sixth Circuit
Fifth Circuit
Armed Forces
U.S. District Courts
Eastern District of Michigan
Western District of Michigan
Florida
Northern District of Florida
Timothy A. Fusco
Senior Counsel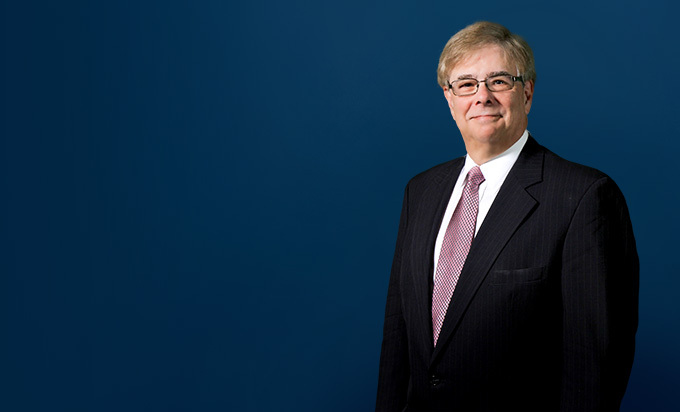 Timothy has practiced bankruptcy, real estate and debtor-creditor law for more than 35 years.
He has been involved in almost every type of bankruptcy case with a strong emphasis upon Chapter 11 and out-of-court restructuring. He also handles complex litigation in bankruptcy and federal court commercial cases. During his career Tim has chalked up extensive experience in transactional matters including loan origination and mergers and acquisition of both healthy and troubled companies.
Tim also enjoys sharing his experience with others. He has spoken and written extensively on real estate and bankruptcy topics, and for the last 14 years has been a adjunct professor of law teaching bankruptcy, Chapter 11 reorganization and debtor-creditor law.
Tim served in the U.S. Navy JAG Corps.
Experience
Tim has served as counsel for the debtor in numerous Chapter 11 reorganization cases, many involving large publicly held companies including multi-state cable providers, luxury resort operators and real estate developers and operators. He also devotes much of his time to representing parties in troubled automobile supplier cases.
Representative Matters
Energy Company Back Royalty Payments/Chapter 11 Bankruptcy Protection

Represented an energy company that leased significant natural gas rights to another energy company that filed for Chapter 11 bankruptcy protection. At stake was almost $2 million in back royalty payments under the lease. The court held that under Michigan law the oil and gas lease was indeed a lease under the Bankruptcy Code, entitling the client to all past due royalty payments before the debtor could continue extracting natural gas.
Professional Activities
State Bar of Michigan, 1971, Elected Member of the Representative Assembly, 1978-81; 1998-present; Member, Special Issues Committee
The Florida Bar
Honors + Awards
University of Michigan Law School, Associate Editor, Michigan Law Review
Military Experience
United States Navy, Judge Advocate General's Corps, Naval Air Station, Pensacola, Florida
U.S. Navy Lieutenant, January 1972-July 1975
Served as trial and defense counsel, legal assistance officer, and staff judge advocate for air wing commander, and received ABA Award for Professional Merit
Teaching Experience
University of Detroit Law School, Adjunct Professor of Law, 1993-present
Wayne State University Law School, Adjunct Professor of Law, 1992
Publications
"Consumer Protection in Michigan: Current Methods and Proposals for Reform," 68 Mich. L Rev. 939-969 (1970)
"Effect of the 1978 Bankruptcy Reform Act on Savings and Loan Operations," 1979 U.S. League Legal Bulletin 350
"Garn-St. Germaine and Due on Sale Clauses in Michigan," 9 Mich. Real Prop. Rev. 275
Speeches
Speaker at numerous (more than 40) professional seminars for the Practising Law Institute, ALI-ABA, Michigan Institute for Continuing Legal Education, U.S. League of Savings Institutions, American Bar Association Annual Meetings, National Business Institute, International Association of Assessing Officers and the Offshore Institute. Topics included savings and loan regulation, real estate, bankruptcy and creditors' rights, asset planning, loan documentation, commercial transactions, and asset planning.
View full profile