Service Areas
Education
University of Michigan Law School, J.D., 1999
University of Michigan, A.B. 1996
Bar Admissions
Court Admissions
U.S. District Courts
Eastern District of Michigan
Central District of California
Saura James Sahu
Principal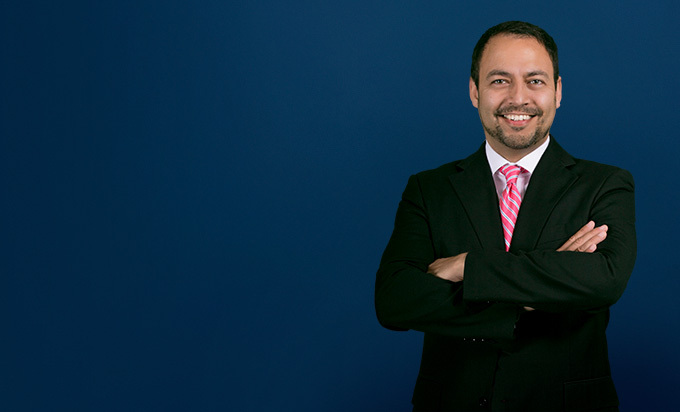 Saura Sahu focuses his practice on matters involving high stakes and new legal issues. At Miller Canfield, he has investigated and litigated a variety of complex matters including employment and ERISA disputes; False Claims Act, fraud and fiduciary duty cases; and criminal charges. He is especially adept at matters involving constitutional issues and corruption allegations (including RICO), as well as cases where employment issues and business torts overlap. Drawing on experience in trial and appeals, he approaches matters with an eye toward the big picture and the bottom line.
After law school, Saura started his legal career as a judicial law clerk to the Hon. Julian Abele Cook, Jr. (U.S. Dist. Ct. E.D. Mich.) Before joining Miller Canfield, he did a variety of innovative and high-level labor, civil rights and criminal defense work. He has also taught courses in Constitutional Law and the philosophy of law.
Experience
Saura represented an internationally renowned medical scientist in a lengthy felony trial. He also served as counsel on multi-state class action litigation to resolve federal questions concerning employees' rights relating to the modification of retirement benefits. In another case, Saura "second-chaired" under a nationally prominent defense counsel and former American Bar Association trial lawyer of the year.
Professional Activities
American Bar Association
State Bar of Michigan
ACLU, Metropolitan Detroit Branch, Board of Directors, 2002-2004
Beverly Hills Bar Association, Co-Chair, Criminal Law Section, 2004-2006
United States Chamber of Commerce, Labor Law Committee
Honors + Awards
University of Michigan Law School, Executive Articles Editor, Mich. J. Race & Law; Dean's Certificate of Merit in Constitutionalism in S. Africa; Damon J. Keith Scholar, Wolverine Bar Association
Western Michigan University, Graduate Studies in Philosophy
University of Michigan, with high honors; Independent Honors concentration focusing on Political Philosophy; National Merit Scholar; James Angell Scholar
Michigan Super Lawyers, Employment + Labor, Rising Star 2011-present
Publications
"Will a Securities Opinion Help to Shape RICO Law?" Business Torts & RICO News, ABA Antitrust Law Business Torts and Civil RICO Committee Newsletter, Spring 2013
"Commentary: New 'cat's paw' cases in the 6th U.S. Circuit Court: Suit can be brought for third-party discrimination," (Co-author), Michigan Lawyers Weekly, December 14, 2012
"The Aftermath of the Affirmative Action Decision in Michigan," Miller Canfield Update, Troy, December 2006
"Keeping it Simple: Presenting Complex Matters to Juries and Courts," (Moderator), Beverly Hills Bar Association, May 2006
Seminars + Events
News
View full profile