Service Areas
Education
Wayne State University Law School, J.D., 1986
Michigan State University, James Madison College, B.A.
Bar Admissions
Kurt N. Sherwood
Principal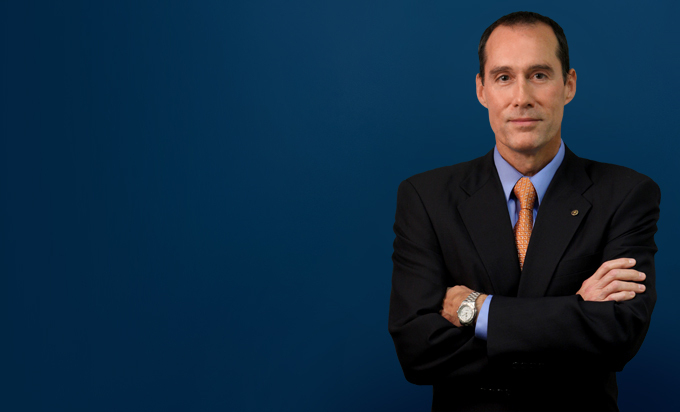 Kurt N. Sherwood is an expert in public and private sector labor and employment law. He represents cities, townships, colleges and universities, manufacturers, health-care facilities and auto parts suppliers, among others, in such areas as traditional labor, contract administration and negotiation, NLRB, FLSA, EEO and FMLA.
"I am blunt, brutally honest and speak plain English to my clients. I do not allow ego to interfere with business, and numerous clients have actually expressed their surprise that I have such a small ego – for a lawyer."
Kurt N. Sherwood
Experience
In an 18-day contract interpretation arbitration, Kurt successfully represented a client that was privatizing a portion of its operations. With Kurt's assistance the client prevailed, thereby saving approximately $1 million per year. Subsequently, Kurt helped the same client successfully repair its relationship with the same union by utilizing mutual gains bargaining for the parties' next round of collective bargaining negotiations.
"In both situations I helped my client realize its desired objective."
Professional Activities
American Bar Association, Labor Section
State Bar of Michigan, Labor and Employment Law Section
Kalamazoo County Bar Association
National Association of College and University Attorneys
International Personnel Management Association
Big Brothers/Big Sisters, Committee Member
MPELRA, Michigan Public Employer Labor Relations Association
Kalamazoo Area Labor Management Association
Kalamazoo Area Human Resource Management Association
Michigan Community Colleges Human Resources Association
IRRA
The Family Institute, Past Board Member
Kalamazoo Rotary Club
Honors + Awards
Best Lawyers in America, Labor and Employment 2005-2011; Employment Law-Management and Labor Law-Management 2012-present; 2013 Kalamazoo Employment Law-Management Lawyer of the Year
Michigan Super Lawyers, Labor and Employment 2006-2009; 2012
Civic, Cultural + Social Activities
Leadership Kalamazoo
Big Brothers/Big Sisters
Kalamazoo Rotary Club
Publications
"Are Michigan's Wrongful Discharge Laws Too Stringent?," Co-author, Business Outlook for West Michigan, Fall 1990, W. E. Upjohn Institute for Employment Research
Authored numerous articles for the California-based Personnel Law Update
Speeches
Miller Canfield's Annual Employment Law Seminar, 1987-2012
MPELRA, Michigan Public Employer Labor Relations Association, 2011-2012
Michigan Government Finance Officers Association, Spring Seminar, "Labor and Employment Law Update," 2006
Personnel Law Update, Council on Education in Management, 1993-2001
Legal Assistants' Association of Michigan, 1991
Grand Rapids National Business Institute Seminar on "Hazard Communication," 1991
Grand Rapids DNA Transportation Fraternity Seminar, 1990
Washtenaw Community College Seminar on "Labor and Employment Law," Ann Arbor, 1990
California Business Institute Seminar on "Current Employment Issues," Detroit, 1989
Mid-Michigan Human Resources Management Association
Kalamazoo Area Human Resource Management Association
Society for Human Resource Management
Michigan Community Colleges Human Resource Association
Served as guest speaker upon numerous occasions to Business Law classes at Nazareth College, and has participated in, as well as organized, a number of Management Round Tables
Speaker to numerous human resource groups and Michigan-CUPA
Law Education Institute's National CLE Conference on Labor and Employment Law, Vail, Colorado, 1999
Seminars + Events
News
View full profile