Service Areas
Education
Loyola University Chicago School of Law, J.D., 1986
Michigan State University, B.A. 1983
Bar Admissions
Court Admissions
U.S. District Courts
Northern District of Illinois
Western District of Michigan
Eastern District of Michigan
B. Jay Yelton III
Principal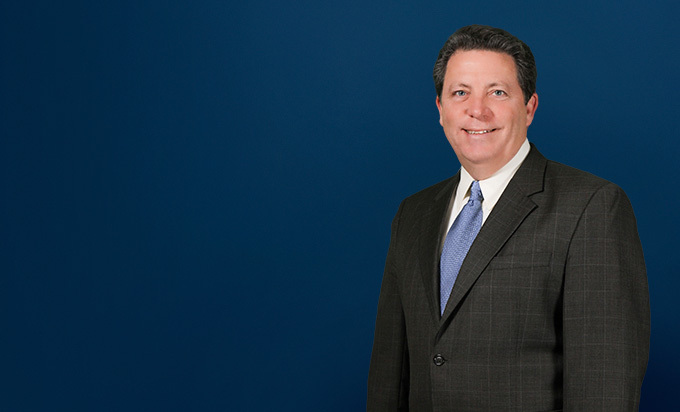 B. Jay Yelton III leads the firm's Electronic Discovery + Records Management team, which specializes in the design and implementation of records management programs, litigation readiness plans and e-discovery strategies.
During the last 15+ years, in response to litigation and government investigations, Jay has gained extensive experience assisting Fortune 500 corporations, governmental agencies and other organizations design and defend effective discovery plans and to implement and manage those discovery plans from start to finish.
He regularly conducts educational and training seminars on records and discovery management topics for in-house legal and IT departments, bar and trade associations, and state and local municipalities. He has also written for, and been quoted in, numerous state and national publications on records and discovery management topics.
Representative Matters
Professional Activities
American Bar Association
Federal Bar Association
State Bar of Michigan
Kalamazoo County Bar Association
International Legal Technology Association
Honors + Awards
Loyola University Chicago School of Law, Loyola Law Journal, Executive Editor
Chambers USA: America's Leading Lawyers for Business, Commercial Litigation 2006
Best Lawyers in America, Commercial Litigation 2007-present; Litigation-Antitrust 2007-present and Litigation-Regulatory Enforcement (SEC, Telecom, Energy) 2012-present
Civic, Cultural + Social Activities
Economic Club of Southwest Michigan, 2011-present
Fair Housing Center of Southwest Michigan, Cooperating Attorney and Sponsor 2004-present
Catholic Schools of Greater Kalamazoo, Board Member 2003-2007; President 2005-2007
Saint Monica Grade School, Local Advisory Council 1997-2003; President 2001-2003
Kalamazoo Central High School Mock Trial Team, Attorney Coach 1990-1995
Lakeside Beach Corporation, Board of Directors 2002-present
Hackett Catholic Central Youth, Football Director 2006-2011
Milwood Little League, Coach 2005-2009; 2011
Irish Rocket Football, LLC, President 2011-present
Publications
"Data Spoilation Sanctions," Faces of Risk Management, Financier Worldwide Magazine, 2013
"Recovery of E-Discovery Costs Under 28 U.S.C. §1920(4)," (Co-author), Michigan Defense Quarterly, Michigan Defense Trial Counsel, Inc., October 2012
"Email Missteps To Avoid: 'Reply To All' & 'Auto-Complete,'" (Co-author), Michigan Defense Quarterly, Michigan Defense Trial Counsel, Inc., July 2012
"Data Security, E-Discovery And Corporate Boards," (Co-author), The Corporate Board Magazine, July/August 2012
"Develop a Record Retention Policy for the Law Office," (Co-author), Institute for Continuing Legal Education, July 2010
"Advise Your Client on Preservation of Electronic Evidence," (Co-author), Institute for Continuing Legal Education, June 2010
"Michigan's New Discovery Rules: Early Involvement can Reduce Risks and Costs of Discovery," The Litigation Newsletter, State Bar of Michigan, Spring 2009
"New Federal E-Discovery Rules: A Blessing or a Curse?," The Litigation Newsletter, State Bar of Michigan, Winter 2007
Education and Training: The First Steps in Developing a Litigation Readiness Program," The Litigation Newsletter, State Bar of Michigan, Winter 2007
"LEGAL: How to Establish an Effective Management Program for Your E-Data," Detroit Regional Chamber, October 26, 2006
"Looking For Clues on the e-Trail: New Discovery Rules Apply to Electronic Information," Hot Points, Fall 2006
"New Federal e-discovery Rules: A Blessing or a Curse?" Midwest In-House, July 2006
"Education, Training Essential First Steps in Updating Your Company's Discovery Management Program," Midwest In-House, January 2005
"Theft in the Workplace," Detroiter, December 2002; and Michigan Municipal Review, December 2002
"Save? Copy? Delete?" Hot Points, Fall 2001
"How Should You Respond to a Discovery Request?" Hot Points, Summer 2000
"Corporate Officer Liability for Environmental Law Violations," Environmental Hazards, February 1991, Volume 3, Number 2 (Prentice Hall)
"Examination of Illinois Restrictions on the Interstate Practice of Law: Proposal for a New Pro Hac Vice Model Rule," Loyola Law Journal 695 (1985)
Speeches
Interviews
"Magistrate Judge Limits Scope of the Duty to Preserve in Denying Spoliation Sanctions," InsideCounsel, October 2013
"Federal Court Denies Class Certification in Silicon Valley Antitrust Case," InsideCounsel, May 2013
"Federal Court Orders Losing Party to Pay the Costs of Computer-Assisted Review," InsideCounsel, May 2013
"Rule Changes Would Deal with Discovery," Michigan Lawyers Weekly, May 20, 2013
"Following the Text Message Trail," Michigan Lawyers Weekly, May 6, 2013
"Apple, Samsung Narrowly Escape Adverse Inference Instruction," InsideCounsel, November 2012
"Court Reduces e-Discovery Costs Award by More than 90 Percent: 3rd Circuit Has a Conservative View on What e-Discovery Costs are Recoverable," InsideCounsel, June 2012
"Shrinking the Universe of Information," Legal News, April 17, 2012
"Appeals Court Affirms Dismissal of Case for E-discovery Noncompliance," InsideCounsel, July 2011
"By the Hour and in Between," Michigan Lawyers Weekly, June 27, 2011
"Proportionality Principles," InsideCounsel, March 2011
"Seven Factors to Consider in Triggering a Litigation Hold," InsideCounsel, May 2010
"Courts Impose Sanctions for Failure to Disclose Discoverable Data," InsideCounsel, December 2009
"Handling Electronic Records Risk Management And Investigations," Financier Worldwide Magazine, October 2009
"Protecting Privilege: New Rule 502 Mitigates the Risk of Inadvertent e-Discovery Disclosures," InsideCounsel, February 2009
"No Safe Harbor in Discovery Storm," Michigan Lawyers Weekly, September 29, 2008
"Rules Change Affects Electronic Archives," Business Review Ann Arbor, November 30, 2006
"E-Data Moves Up in Lawsuit Priority," Business Review Western Michigan, November 30, 2006
"Paradigm Shift: E-discovery Rules on Verge of Catching Up With Technology," New England In-House, July 2006
"Threat of Morgan Stanley Fine Highlights Perils of Email," Compliance Week, September 20, 2005
"$1.45B Fraud Verdict Against Morgan Stanley is 'Wake Up Call'," Lawyers Weekly USA, June 20, 2005
"Miller Canfield Unearths a Growing Niche," Crain's Detroit Business, October 2004
"Law Firm Adds Info Management Office," Business Direct Weekly, June 17-23, 2004
Presentations
"Current and Future e-Discovery Trends and Opportunities," Michigan State University College of Law, November 18, 2013
"Electronic Discovery for Trial Attorneys," Michigan State University College of Law, October 7, 2013
"Minimizing Your Litigation Costs in 2013," Knowledge Group Webinar, August 1, 2013
"Predictive Coding Webinar," Original Equipment Suppliers Association Legal Issues Counsel, July 24, 2013
"Practical Approaches to Creating and Implementing Rule 26 Discovery Plans," eDiscovery Retreats, San Diego, CA, July 1, 2013
"Predictive Coding: Workflow and Relevant Case Law," United States District Court for the Eastern District of Michigan, May 22, 2013
"International eDiscovery: Have Data, Will Travel. Not from THIS Country," Knowledge Group Webinar, December 11, 2012
"Electronic Discovery + Records Management," Michigan State University Law School, October 8, 2012
"What a Responsible Professional (CPA or Attorney) Should Know About E-Discovery and Records Management," Illinois CPA Society Fraud Conference, Chicago, Illinois, September 20, 2012
"E-Discovery Update - ESI and the Government," LawReview CLE Webinar, Las Vegas, NV, June 24, 2012
"E-Discovery Update and Compliance 2012," Mid-Michigan ARMA, Lansing, Michigan, April 17, 2012
"E-Discovery Update 2012 - ESI & the Government," Webinar, Institute of Continuing Legal Education, February 29, 2012
"Litigation Readiness," Association of Legal Support Professionals, Grand Rapids, May 6, 2011
"E-Discovery Update 2011," Institute of Continuing Legal Education Webcast, February 15, 2011
"Early Case Assessment: Assessing Your Client's Risk," The Association of Litigation Support Professionals, November 16, 2010
"E-Discovery Tips, Tricks & Strategies for Antitrust Lawyers," ExecSense Webinar, July 20, 2010
"Update on E-Discovery and Michigan's Digital Forensics Expert Qualifications," Michigan Association of Certified Public Accountants, May 18, 2010
"Is Your Organization Litigation Ready?," Mid-Michigan Chapter of ARMA, February 18, 2010
"Preservation of Electronic Evidence, e-Discovery – No Longer an Option – It's a Rule, So Now What?," Oakland County Bar Association, Bloomfield Hills, Michigan, September 22, 2009
"A Self-Assessment of Whether Your Organization's Document Retention Program is Current and Litigation-Ready," Lorman's Document Retention and Destruction Seminar, Southfield, Michigan, May 8, 2009
"The Essentials of Preparing your Clients for the Burdens of E-Discovery," 34th Annual Labor & Employment Law Institute, Plymouth, Michigan, April 2, 2009
"Michigan's New E-Discovery Rules," Oakland County Bar Association, Employment Law Section, March 10, 2009
"Implementation of Michigan's New E-Discovery Court Rules," Miller Canfield University, Detroit, Michigan, February 24, 2009
"Implementation of Michigan's New E-Discovery Court Rules," Kalamazoo County Bar Association Lawyers Lunchtime Roundtable, Kalamazoo, Michigan, February 3, 2009
"E-Discovery and Litigation Readiness," Michigan Community College Business Officers Association, July 25, 2008
"Understanding and Comparing Federal E-Discovery Rules with Michigan's Proposed E-Discovery Rules," Ingham County Bar Association Bench and Bar Conference, February 2, 2008
"Overview of Legal Issues Related to E-Discovery Under Federal and Michigan Law," Kalamazoo County Bar Association Lawyers Lunchtime Roundtable, Kalamazoo, Michigan, January 24, 2008
"Primary Stages and Land Mines of E-Discovery," Automation Alley Emerging Technology and Solutions Breakfast Series, Troy, Michigan, June 26, 2007
"E-Discovery and the New Federal Rules," Miller Canfield Annual Labor and Employment Law Seminar, Kalamazoo, Michigan, April 24, 2007
"Electronic Communications: An Asset or A Liability?" Michigan Association of County Drain Commissioners, February 15, 2007
"The New Federal E-Discovery Rules: Why, What and How?", Joint Meeting of the Information Systems Audit and Control Association and the Southeast Michigan Association of Certified Fraud Examiners, Southfield, Michigan, January 11, 2007
"E-Mail and the New Federal E-Discovery Rules," The Risk Management Association, Grand Rapids, Michigan, November 28, 2006
"The new Federal E-Discovery Rules: Are you ready?" Miller Canfield University, Detroit, Michigan, November 19, 2006
"Duty to Preserve and the 2006 E-discovery Amendments to Federal Rules," Miller Canfield University, Detroit, Michigan, December 12, 2005
"Corporate Records Management," South Haven Chamber of Commerce, November 15, 2005
"Corporate Discovery Management," Miller Canfield Annual Labor and Employment Law Seminar, Kalamazoo, Michigan, April 27, 2005
"Investigation & Litigation Readiness," Information Systems Audit and Control Association, Troy, Michigan, February 16, 2005
"Educational Records: Complying with Students' Privacy Rights," School Administrators of the Greater Kalamazoo Catholic Schools, October 6, 2004
"Information Management in the Electronic Age: Reducing Risks and Costs," The West Michigan Chapter of the Association of Corporate Counsel Americas, Grand Rapids, Michigan, December 7, 2004; The East Michigan Chapter of the Association of Corporate Counsel Americas, Troy, Michigan, June 2, 2004
"Discovery of Corporate Information – Risks & Strategies," The Detroit Chapter of Information Systems Audit and Control Association, Southfield, Michigan, February 18, 2004
"Electronic Document Retention," Miller Canfield Annual Labor and Employment Law Seminar, Troy, Michigan, October 29, 2003
"Corporate Discovery Management in the Electronic Information Age," Employment Law Alliance Annual Conference, New Orleans, Louisiana, October 24, 2003
"Retention, Organization and Production of Electronic and Hard Copy Business Records," Grand Rapids Bar Association, Grand Rapids, Michigan, March 13, 2003
"Preservation, Production & Management of Discovery Documents in the Electronic Age," Miller Canfield University, Detroit, Michigan, May 9, 2002
"Freedom of Information Act in the Electronic Age," United County Officers Association, Lansing, Michigan, January 28, 2002
"Ten Strategies to Assure the Opposition's Compliance with Discovery," Miller Canfield University, Detroit, Michigan, June 22, 2000
Seminars + Events
Articles + Newsletters
News
View full profile