Service Areas
Education
University of Michigan Law School, J.D., 1987
Calvin College, B.A.
Bar Admissions
Jack Van Coevering
Senior Counsel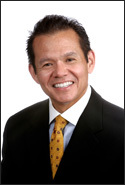 Jack Van Coevering represents clients in state and local tax controversy work involving state sales and use taxes and business, income taxes and property taxes. He formerly served as Chief Judge of the Michigan Tax Tribunal and Administrator of the Michigan Department of Treasury's legal and administrative hearings divisions.
Since 2007, Jack has taught property tax assessment and valuation for the Cooley Law School LLM Program and has authored the chapter on Michigan property tax appeals for the Institute of Continuing Legal Education.
He is a past council member of the Taxation Section of the State Bar of Michigan and serves on numerous committees and symposiums for the Chamber of Commerce, Michigan Association of Certified Public Accountants, the State Bar of Michigan and the American Bar Association.
Reported + Published Decisions
PM One, Ltd. v Dep't of Treas., 240 Mich App 255 (2000)
Mid-Sibley Party Store, Inc. v Dep't of Treas., MTT Dk. No. 230821 (April 24, 1998)
Superior Industries International Inc. v Dep't of Treas., MTT Dk. No. 230853 (Jan. 12, 1998)
Spartan Cab Co. v Dep't of Treas., MTT Dk. No. 237500 (Sept. 11, 1997)
Shamrock Cab. Co. v Dep't of Treas., MTT Dk. No. 230820 (Sept. 5, 1997)
Little Caesar Enterprises v Dep't of Treas., 226 Mich App 624 (1997)
In re Wagner, 224 Mich App 400 (1997)
Czars Inc. v Dep't of Treas., MTT Dk. No. 220832 (Oct. 1, 1996)
Eastern Michigan University v Dep't of Treas., MTT Dk. No. 211031 (May 7, 1996)
Canterbury Health Care, Inc. v Dep't of Treas., 220 Mich App 23 (1996)
People v Kirby, 440 Mich 485 (1992) and People v Beckley, 434 Mich 691 (1989)
People v Mayes, 202 Mich App 181 (1993)
People v Ratowski, 181 Mich 361 (1989)
Professional Activities
American Bar Association, Taxation Section, State and Local Tax; Real Property, Trust and Estate Law Section
State Bar of Michigan, Taxation Section, Tax Council 2008-2010; State and Local Tax Committee; Real Property Law Section; Joint Taskforce on the State Real Estate Transfer Tax; Criminal Law Section, Juvenile Waiver Law Committee
Michigan Association of Certified Public Accountants, State and Local Taskforce; Michigan Tax Conference Planning Taskforce; West Michigan Tax Symposium Taskforce; 2008 Member of Distinguished Taskforce Award; 2006 Partner of the Year Award
Michigan Chamber of Commerce, Tax Committee
Grand Rapids Chamber of Commerce, Tax and Regulatory Affairs Committee
National Conference of State Tax Judges, 2003-2007
Appraisal Institute, 2007-2011
Building Owners and Managers Association of West Michigan, 2007-2010
Streamline Sales Tax, Business Advisory Council
Streamlined Sales Tax Project, Governing Council, Vice-chair of two working groups 1999-2002
American Civil Liberties Union, Detroit Metropolitan Branch, Board of Directors, 1993-1994
Honors + Awards
Michigan Association of Certified Public Accountants, 2008 Member of Distinguished Taskforce award
Best Lawyers in America, Tax Law and Litigation & Controversy-Tax 2013
Teaching Experience
Thomas M. Cooley Law School, Masters of Law Program, Property Taxation and Valuation, Adjunct Professor, 2008-2010
Publications
"Real Property Tax Appeals in Michigan," ch 4, Real Property Taxes in Michigan (Gina M. Torielli ed ICLE 2010)
"The Model State Tax Tribunal Act: Measuring Fairness and Efficiency in Michigan's State Tax Appeal System," XXXVI Michigan Tax Lawyer 16, Winter 2010
"Appealing Property Taxes in Bankruptcy Court," Michigan Real Property Review, Vo. 39, No. 2, 72, Summer 2010
"Foreclosures and Delinquent Taxes," Winning Strategies for Handling Property Tax Appeals & Dealing with Current Real Estate Issues, Institute of Continuing Legal Education, 2009
"The Michigan Business Tax," XXVIII Michigan Business Law Journal 40, Spring 2008
"Streamlined Sales Tax System," 3 Michigan Tax Lawyer 15, 2001
"Criminal Law, Annual Survey of Michigan Law," (Co-author Ronald Bretz), 38 Wayne Law L. Rev. 803, 1992
"Criminal Law, Annual Survey of Michigan Law," 37 (Co-author Douglas Shapiro). Wayne L. Rev. 541, 1991
"Preserving Your Client's Right to go Habeas: Federalizing to Meet Exhaustion Requirements, in Michigan Criminal Appeals: A Selective Perspective," (Co-author Arthur Tarnow), Michigan Assigned Appellate Counsel System, 1988
"Prosecutorial Misconduct," (Co-author Arthur Tarnow), Criminal Defense Attorneys of Michigan, 1988
Speeches
"New Rules at the Michigan Tax Tribunal - How does it change the practice?" State Bar of Michigan, Public Corporation Law Section, February 10, 2012, Novi, Michigan
"New Taxes, Old Problems," Opening Panel, West Michigan Tax Symposium, Grand Rapids, Michigan, November, 29, 2011
"Changes to Sales and Use Taxes That You Might Have Missed," West Michigan Tax Symposium, Grand Rapids, Michigan, November, 29, 2011
"The Basics of Administrative Procedures and Appeals in Michigan," Michigan Tax Conference, Novi, Michigan, November 10, 2011
"State Unclaimed Property Audits," Michigan Tax Conference, Novi, Michigan, November 9, 2011
"On the Road to Change: Michigan Business Tax Unitary Business Group," West Michigan Tax Workshop, June 9, 2011
"Amnesty Webinar," Michigan Association of Certified Public Accountants, June, 2011
"Michigan Taxes: New Taxes, Amnesty and an Update," Michigan Manufacturers Association, Lansing, Michigan, May 3, 2011
"State Taxes in a Changing State," Joint Presentation with BDO Seidman LLP, Grand Rapids, Michigan, April 28, 2011
"East Meets West: Joint Meeting of the East and West Michigan TEI Chapters," Tax Executive Institute, East Lansing, Michigan, November 19, 2010
"Michigan Fall Tax Update," Crowe Horwath Annual Meeting, Oak Brook, Illinois, November 18, 2010
"MBT Gross Receipts" Michigan Tax Conference, Novi, Michigan, November 10, 2010
"Property Taxes in Ohio, Indiana and Michigan Courts," Michigan Tax Conference, Novi, Michigan, November 9, 2010
"Spring Tax Update," Joint Presentation with BDO Seidman LLP, Grand Rapids, Michigan, April 20, 2010; Troy, Michigan, April 22, 2010
"MBT Credits: A Different Kind of Credit Application," (Co-presenter), Michigan Association of Certified Public Accountants, December 10, 2009
"Winning Strategies for Handling Property Tax Appeals & Dealing with Current Real Estate Issues, State Bar of Michigan Taxation Section, Plymouth, Michigan November 17, 2009
"Property Tax Update," Michigan Association of Certified Public Accountants, November 12, 2009
"Appealing Commercial Property Taxes," International Council of Shopping Centers, Novi, Michigan, April 29, 2009
"State Real Estate Transfer Tax," Grand Rapids Bar Association, March 11, 2009
"Taxing Michigan Businesses: Thoughts Before Filing," Tax Executives Institute, West Michigan Chapter, Zeeland, Michigan, March 5, 2009
"Law School for Legislators," State Bar of Michigan, Lansing, Michigan, February 19, 2009
"Keeping Up With the Many New Changes to Michigan Tax," West Michigan Tax Symposium, Keynote Speaker, Grand Rapids, Michigan, November 12, 2008
"Purchases From Other Firms Deduction," Michigan Tax Conference, Novi, Michigan, November 5, 2008
"Michigan Property Tax Update," Muskegon County and Ottawa County Assessors Association, June 27, 2008
"New Updates to Michigan Business Taxes," Lorman Educational Services, Grand Rapids, Lansing, Southgate and Troy, Michigan. April, 24, 25, 29 and 30, 2008
"Michigan Business Tax," Michigan Manufacturers Association, Madonna University, February 8, 2008
"Michigan Business Tax," Indiana Manufacturers Association and Indiana Chamber of Commerce Tax Meeting, Indianapolis, Indiana, December 13, 2007
"Making Winning Feel Like Losing: Remedies for Unconstitutional State Taxes," American Bar Association, Tax Section, State and Local Tax Committee Meeting, San Antonio, Texas, January 24, 2003
"Class Action Lawsuits in State Tax," Informational and Training Session for State Tax Attorneys, Multistate Tax Commission Spring Meeting, Tucson, Arizona, March 20, 2002
"Streamlined Sales Tax Legislation," Midwest States Association of Tax Administrators Annual Conference, Federation of Tax Administrators, Minneapolis, Minnesota, August 21, 2001
"Streamlined Sales Tax System in Michigan," Tax Executives Institute, Detroit Chapter, West Bloomfield, Michigan, May 24, 2001
"Separate Entities and Other Nexus Issues," Income Tax Conference, Council on State Taxation, Charleston, South Carolina, February 22, 2001
"The Emerging Rules of Cyberspace," Annual E-Law Conference, Information and Technology Association of Michigan, East Lansing, Michigan, February 6, 2001
"Leveraging Your Global Reach: Sales Tax Calculation Software," Global E-Business 2000, Great Lakes Interactive Marketing Association, Novi, Michiganl, May 16, 2000
Information and Technology Association of Michigan Roundtable, Novi, Michigan, March 14, 2000
"Contemporary Issues at the Michigan Tax Tribunal," Kent County Bar Association and Kent County Assessor's Association, Grand Rapids, Michigan, February 2, 2006; and also at the Oakland University School of Business, Rochester, Michigan, September 21, 2005
Institute for Professionals in Taxation, The Michigan One-Day Tax Seminar, 2008, 2007, 2006, 2005, 2004, 2001, and 2000
Michigan Assessors Association presentations included: Northern Michigan Chapter of the Michigan Assessors Association Training, September 15, 2006; Annual Conferences, 2006, 2005 and 2004; Mid-Michigan Chapter of the Michigan Assessors Association Meeting, November 3. 2005; Southeast Chapter of the Michigan Assessors Association Meeting, May 20, 2004
Michigan Association of Certified Public Accountants presentations included: Michigan Tax Workshop Conference, 2005 and 2001; Association of Accounting Administrators' Conference, August 19, 2005; Small Practitioners' Conference, August 18, 2005; State Tax Forum, 2008, 2007, 2005, 2001 and 2000; Litigation and Business Valuation Conference, June 14, 2005; State and Local Task Force Annual Meeting, 2004 and 2001; Annual State and Local Tax Update, January 25, 2002
State Bar of Michigan presentations included: State and Local Tax Committee Meeting, 2006, 2005, 2004, and 2001; Annual State Bar Meeting, Taxation Section, 2006, 2001, and 2000; Detroit Bar Association Lunch Series, April 19, 2000
Seminars + Events
News
View full profile